Run under the direction of Eddie Williams • Architect AIBC, Steller Architectural Consulting is a niche firm with a technical focus. Areas of work include Building Codes, Building Science, Specification Writing, and provision of Coordinating Registered Professional Services required for Building Permits on Complex Buildings. The satisfaction of our clients is our foremost priority. As Steller Architectural Consulting was built upon and continues to flourish from new referrals and repeat clients, we believe that our clients are the truest form of endorsement for our work. As part of our continual commitment to our clients, all staff remain up-to-date with current industry standards, trends, products, and procedures through attending continuing education courses and seminars.
Eddie's Bio
Since starting his career in the small town of Athlone, Ireland as an Architectural Technologist, Eddie has completed several accreditation programs, both in Ireland and in Canada, culminating in the completion of a diploma in Architecture through the Royal Architects Institute of Canada. Using his extensive knowledge primarily in Contract Administration, Contract Drawing Preparation, and Specification Writing, Eddie has also served in roles such as Construction and Project Manager as well as CRP-Architect on a variety of Commercial, Industrial, Institutional, Health Care, Recreational, Educational, and Residential Projects.
Education
01   Royal Architects Institute of Canada, Diploma in Architecture.
02   Constructions Specifications Canada, Certificate Specifications Writing.
03   Constructions Specifications Canada, Certificate Contract Administration.
04   College of Technology (Waterford City, Ireland) Diploma Architectural Technology.
Professional Associations
01   MRAIC – Member of the Royal Architects Institute of Canada.
02   AIBC – Architect, Architects Institute of BC.
03   MCSC – Member of Construction Specifications Canada.
04   Former Chair of the AIBC Vancouver Island Architects Chapter.
Personal and Community
01   Irish Decathlon Champion
02   Irish International Track and Field Team Member
03   Competed in British and European Track and Field Championships
04   Former Competitive Rower
05   Former President of the Victoria City Rowing Club
We provide an array of Architectural and construction related services to private clients, as well as to other architectural practices.
At Steller Architectural Consulting, we abide by the Code of Ethics and Professional Conduct of the Architectural Institute of British Columbia (AIBC). Our focus is to aid in the development of commercial projects that meet and/or exceed the requirements of the British Columbia Building Code, Vancouver Building Bylaw, National Building Code, as well as any applicable Municipal bylaws, and industry specific codes and standards.
Architectural Services
Architect
Accessibility Studies
Alternative Solutions
Building Code Analysis
Building Envelope
Commercial Tenant Improvements
Condition Assessment
Contract Administration
CRP – Coordinating Registered Professional
Energy Modelling
Peer Review
Specifications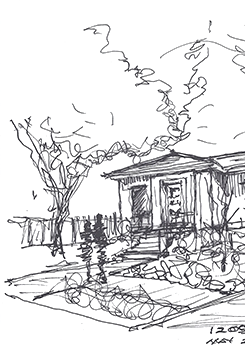 The Exchange
475 Howe Street / 818-829 W. Pender Street, Vancouver, B.C.
Architect: Iredale Group
Architectural Specifications by Steller Architectural Consulting
View Image
Indian Residential School Dialogue Centre
University of British Columbia, Vancouver, B.C.
Architect: Alfred Waugh Architect AIBC, Formline Architecture
Architectural Specifications by Steller Architectural Consulting
View Image

Contact
Get in touch with us to get started on your next project.
Fill in the contact form below to get in touch with us about your next project. We can't wait to hear about your vision.